Brian Wynne
Brian Wynne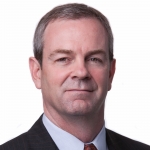 Electric Drive Transportation Association
Session Details
Opening Plenary Session
May 20, 8:00am-10:00am
Closing Plenary Session
May 21, 12:00am-2:00pm
Bio
Brian Wynne is the President of the Electric Drive Transportation Association (EDTA). Appointed in April 2004, he acts as chief staff executive of this member-based international organization, which promotes battery, hybrid, plug-in hybrid and fuel cell electric vehicles and infrastructure.
Mr. Wynne brings in-depth experience in transportation and technology applications gained in leadership roles with trade associations and public-private partnerships. He has previously served as Senior Vice President for business and trade at the Intelligent Transportation Society of America. Prior to that role, he led a global technology association as CEO of AIM International, Inc. Mr. Wynne started his career as a legislative assistant to U.S. Senator Charles Percy and has served on several not-for-profit Boards.
Currently, Mr. Wynne serves on the Committee of 100 at the U.S. Chamber of Commerce, the Industry Advisory Board for the GATE Center for Electric Drive Transportation at the University of Michigan-Dearborn, and recently served a term on the U.S. Department of Energy's Electricity Advisory Committee as a key representative for the electric drive industry. In June 2011 he was named to Automotive News' "Electrifying 100" list of most influential leaders of vehicle electrification. He also serves as the President of the GoElectricDrive Foundation.
Mr. Wynne holds a Bachelor's degree from the University of Scranton, a Masters degree from the School of Advanced International Studies, Johns Hopkins University, and was a Fulbright Scholar at the University of Cologne in Germany.