Darren Post
Darren Post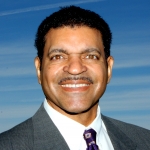 President & Chief Executive Officer
Session Details
Heavy Hitters
May 21, 8:30 am – 10:00 am
The medium and heavy-duty segments are embracing electric drive with exciting implications. Right-sizing vehicles to meet the need of fleet customers, creating a better experience and perception for delivery vehicles, and seamless on-site generation for our work-horse vehicles are all reasons to focus on this suite of opportunities for electric drive.
Bio
Darren C. Post serves as President & Chief Executive Officer of ALTe Technologies Inc., bringing 35 years of vehicle, powertrain & component operations and product development experience from General Motors & Delphi Automotive, where he led automobile programs, engine and automotive component operations.
As Plant Manager at Delphi Automotive, he was responsible for power steering pump production and implemented lean manufacturing improvements to meet P & L objectives. Mr. Post has brought a number of innovative vehicles from concept to production during his 10 years as a Vehicle Line Director at GM including the Pontiac Solstice, Opel Zafira and Chevrolet Impala (including HEV & CNG models). He was accountable for vehicle line profit/loss performance, return on investment and customer quality for these products and responsible for product, marketing, financial and manufacturing decisions.
Mr. Post has also held product planning, industrial engineering, corporate strategy and manufacturing positions and developed a low investment, agile production system for the U.S. and China when he led manufacturing for the HUMMER spin off. He earned a B.S. in Industrial Engineering from Kettering University and Masters of Science in Management from the Sloan School at Massachusetts Institute of Technology.