John Gartner
John Gartner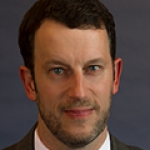 Navigant Consulting, Inc.
Session Details
Market Research: What's Trending?
May 20, 10:30am-12:00pm
Market research abounds regarding the electric drive community. Come hear first-hand from leading research groups about the current trends they have been witnessing and where they see the market heading.
Bio
John Gartner is a research director leading Navigant Research's Smart Transportation program, with a primary focus on electric vehicles, advanced batteries, and vehicle charging infrastructure. Gartner speaks frequently at industry conferences around the world, and he is often quoted in major media outlets including The New York Times, The Washington Post, Forbes, and other publications. Gartner has more than 25 years of experience in technology publishing, market research, and consulting.

His previous work experience includes editing and writing about clean energy and information technologies for media outlets include Technology Review Inc., TechTV, and Wired. Gartner holds a BA in statistics from Temple University and a master's degree in education from Arcadia University.