Juliana Moreira
Juliana Moreira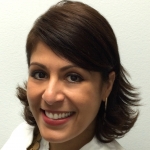 Digital Marketing Director
Session Details
Harnessing the Hashtag
May 21, 10:30 am – 12:00 pm
Social media has become a powerful tool to reach customers, the public and the media. New media technologies are changing how the electric drive industry communicates and creating opportunities for direct communication with targeted audiences. This session will feature media experts and industry leaders who are using these innovative tools to educate the public and excite consumers, providing insight on how your organization can most effectively use social media to grow business opportunities and electric drive brand recognition. Attendees will also have the opportunity to exchange strategies for new media success.
Bio
Juliana leads all digital marketing efforts at NRG eVgo including managing the brand's website and social media channels. She's been with the company since 2011 playing a vital role in the overall branding & marketing efforts, including eVgo's messaging, tone and customer experience.
Social media is her main passion – and she runs it on a minimal budget. In 2012 eVgo was listed as one of the most influential accounts on the sustainable mobility community on Twitter in a study by Sustainable Mobility.org (http://tinyurl.com/cvbbfol)
Before joining eVgo Juliana led the start-up and post-launch management of a winning e-commerce site for Lancôme Brazil, a L'Oreal brand. Juliana has an MBA from Fundação Getúlio Vargas in Rio de Janeiro, Brazil, and a BA in Journalism, emphasis in advertising, from the University of Kansas. She is a global minded individual who loves to travel and speaks fluent English, Portuguese and Spanish.