Paul Thomsen
Paul Thomsen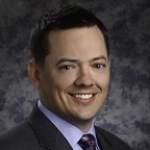 Governor's Energy Advisor and Director
Session Details
Zooming In: State and Local Policy to Support Electric Drive
May 20, 3:45pm – 5:00pm
Hear first-hand from state and local level policymakers how they view the emerging electric drive market. How does existing policy affect the industry? How should new policy evolve to meet the needs of consumers?
Bio
Nationally, Mr. Thomsen has served as President of the Board of Directors of the Geothermal Energy Association; Chairman of the United States Clean Heat and Power Association; and as an industry expert to the U.S. Department of Energy Geothermal Technologies Program Blue Ribbon Panel. In Nevada, Thomsen served as the President of the Nevada Geothermal Council and sat on the boards of the Economic Development Authority of Nevada, Nevada Mining Association, and Nevada Lung Association.
Before coming to the GOE Mr. Thomsen worked for the law firm of Lionel Sawyer and Collins, United States Senator Richard Bryan, and United States Senator Harry Reid. Most recently Mr. Thomsen worked in the geothermal industry for Ormat Technologies.
Thomsen received a Bachelor's degree in political science and a Master's degree in public administration from the University of Nevada, Reno. Academic works include: "Renewable Energy in the State of Nevada: Public Policy Implications for an Emergent Resource Area" presented at the Annual Meeting of the Pacific Northwest Political Science Association, Vancouver, British Columbia; and "Nobody Puts Geothermal in a Corner", Geothermal Resources Council Transactions, Vol 37, 2013, Davis, California.