Sean Hendrix
Sean Hendrix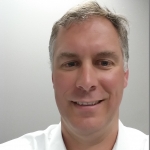 Vice President of Engineering
Session Details
Positively Electric
May 20, 2:00 pm – 3:15 pm
Advanced batteries remain the critical component for electric drive but are also finding a home on the grid. From mobile to stationary applications, learn how innovative chemistries, cell constructions, and pack assemblies are helping these electrical storage devices reach new levels of efficiency. Be prepared to discuss how this diversity of applications is helping to bolster investment and improvement across the industry.
Bio
Sean Hendrix is the Vice President of Engineering for EnerDel. He has over 17 years of engineering experience in transportation and grid scale lithium battery systems and electronic controls. Mr. Hendrix is a founding member and leads the battery pack development efforts at EnerDel. Previously, Mr. Hendrix served with Delphi and Toyota Corporation.