Tyler Bray
Tyler Bray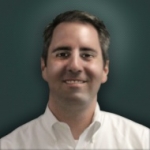 Session Details
Pace of Infrastructure Deployment
May 20, 3:45pm-5:00pm
Infrastructure continues to pop up around major cities and along major highways, making it ever-easier to drive electric. Discuss the many issues surrounding successfully implementing workplace and other public charging.
Bio
Tyler Bray, Project Manager for Advanced Energy, works with communities to plan for and implement emerging transportation initiatives. Tyler manages several transportation projects including the NC Plug-in Electric Vehicle Taskforce, community planning, and workplace charging efforts. For 10 years, Tyler conducted regional and statewide transportation planning activities including developing the 2040 Plan, the current North Carolina statewide transportation plan. Tyler received his B.S. in Civil Engineering from North Carolina State University, is a Professional Engineer of North Carolina and is a member of the North Carolina Section Institute of Transportation Engineers.