Ashley Horvat
Ashley Horvat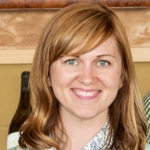 Chief Electric Vehicle Officer
Session Details
Zooming In: State and Local Policy to Support Electric Drive
May 20, 3:45pm – 5:00pm
Hear first-hand from state and local level policymakers how they view the emerging electric drive market. How does existing policy affect the industry? How should new policy evolve to meet the needs of consumers?
Bio
Ashley Horvat has been designated as the Chief EV Officer for the State of Oregon through a Memorandum of Understanding between Oregon Governor John Kitzhaber and the Oregon Department of Transportation. Her role includes managing the statewide EV deployment program, EV advisor to the Governor's office, chair of the Energize Oregon Coalition, and other statewide and national responsibilities. In her tenure, she has managed the deployment of the West Coast Electric Highway program (43 DCFC and 43 L2 charging stations), partnered with Travel Oregon on an EV Tourism program, "Oregon Electric Byways", created the "EV Ambassadors" Program in partnership with Citizen's Utility Board, established an EV road map for cities at the Governor's Cutting Edge Communities symposium, led EV efforts in collaboration the National Governor's Association, sits on the Governor's Alternative Fuels Interagency Task Force, chairs the Governor's Intrastate ZEV MOU Task Force, and serves on the National ZEV MOU Implementation Task Force.
Before joining ODOT, Horvat worked at the Oregon Department of Energy on the Recovery Act team managing the roll-out of energy efficiency/conservation/renewable energy projects throughout the state. Prior to her work in Oregon, Horvat conducted field conservation biology as a research assistant with a 17-member field crew on a research vessel in conjunction with the University of Victoria whale research lab in Flores Island, British Columbia and worked for the Michigan Environmental Council. She drives a 100% electric Nissan Leaf.