Avery Ash
Avery Ash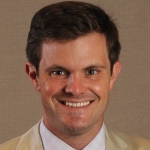 Director of Federal Relations
Session Details
Accelerating Consumer Exposure
May 21, 8:30 am – 10:00 am
The GoElectricDrive "Accelerate The Good" campaign is a nationwide cause marketing effort to raise consumer awareness for and promote adoption of electric vehicles. During this session, campaign partners will share how their organizations have successfully leveraged "Accelerate the Good," and work with attendees to apply the GoElectricDrive brand in their own consumer facing initiatives.
Bio
Avery Ash serves as Director of Federal Relations for AAA. In this capacity Avery is responsible for the Association's federal advocacy work on transportation, consumer automotive and energy issues. Avery publishes AAA's weekly Fuel Gauge Report, which provides analysis of gas prices and trends, and manages the AAA Daily Fuel Gauge Report, the most current and accurate source of gasoline prices surveying more than 100,000 stations every day. Avery has led in development of the Association's engagement strategy on energy issues including ethanol and electric vehicles. This includes the roll-out of AAA's first-in-nation level 2 and level 3 charging services as well as an engagement and education strategy to serve AAA's more than 54 million members. Prior to joining AAA, Avery served as Legislative and Special Assistant for Congresswoman Chellie Pingree, where he focused on economic development issues. Previous to the Hill, Avery spent more than four years in Congressional and Public Affairs for the U.S. Chamber of Commerce, where he worked on technology, financial services and intellectual property issues. Avery is a graduate of Bowdoin College with a joint degree in Economics and Anthropology.