Brendan Jones
Brendan Jones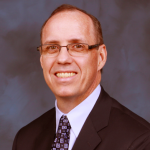 Nissan EV Infrastructure Strategy & Development
Session Details
Pace of Infrastructure Deployment
May 20, 3:45pm-5:00pm
Infrastructure continues to pop up around major cities and along major highways, making it ever-easier to drive electric. Discuss the many issues surrounding successfully implementing workplace and other public charging.
Accelerating Consumer Exposure
May 21, 8:30 am – 10:00 am
The GoElectricDrive "Accelerate The Good" campaign is a nationwide cause marketing effort to raise consumer awareness for and promote adoption of electric vehicles. During this session, campaign partners will share how their organizations have successfully leveraged "Accelerate the Good," and work with attendees to apply the GoElectricDrive brand in their own consumer facing initiatives.
Bio
Brendan Jones, Nissan's director of EV Sales & Infrastructure Development, is responsible for developing and implementing the EV Sales & Infrastructure plan for Nissan LEAF and other EV related products.
Jones has been a part of the EV team for more than five years and has contributed to the Nissan LEAF's success in a number of ways. In those five years, Jones has overseen the design and implementation of the online customer experience for Nissan LEAF including the online reservation and ordering system, and he led the team that established the Nissan LEAF as the best-selling EV of all time in North America.
Since joining Nissan in 1994, Jones has held positions of increasing responsibility in sales and marketing. He joined the EV team in 2009 and has served as the senior manager of the Nissan LEAF Customer Platform, director of Nissan and Infiniti EV Marketing and Sales Strategy and most recently the director of EV Infrastructure Strategy.
In the summer of 2013 Jones was appointed to the Board of Directors for the GoElectricDrive Foundation a charitable arm of Electric Drive Transportation Association
Jones earned a bachelor's degree in communications and marketing, as well as a master's degree in international trade and commerce, from George Mason University.