Chris White
Chris White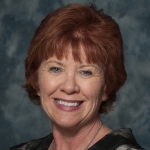 California Fuel Cell Partnership
Session Details
Fuel Cells: The Road Ahead
May 20, 2:00 pm – 3:15 pm
Hydrogen fuel cells represent a unique approach to electric drive and are speeding to market. As we prepare to bring this technology to the masses, learn what how leading automakers are preparing these vehicles for introduction and where they see the market heading.
Bio
For eight years, Chris has led communications, outreach and marketing for CaFCP. She identifies strategies and tactics that prepare communities, stakeholders and future customers for fuel cell electric vehicles and hydrogen stations. Before CaFCP, Chris was IBM's spokesperson for new technology. For most of her career, she has represented products that are not yet for sale. Chris is active in the West Sacramento community where she lives and works, and is on the Board of Directors for the West Sacramento Chamber of Commerce. Chris has three adult children, two grandchildren and a pet lizard.