Christian Okonsky
Christian Okonsky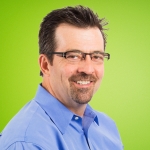 Session Details
Fascia Lift: The Future of Electric Drive
May 20, 2:00pm-3:15pm
The small light-duty vehicle segment has received the majority of EV offerings, but in a market where pick-ups, SUVs, and sedans dominate, how is electric drive evolving?
Bio
In 2007, after 20 years of bringing leading-edge products to market, Christian Okonsky founded KLD Energy Technologies, named after his oldest sons, to develop products that will help improve the quality of life for future generations. As KLD's chief executive officer, Okonsky brings strong leadership experience and a drive to innovate.
Okonsky spearheads the strategic vision of the company and oversees the direction of its breakthrough motor system technology, as well as new products currently under development. A prolific inventor and technological innovator, he currently holds over two dozen U.S. and foreign patents.
Prior to launching KLD Energy Technologies, Okonsky worked on a range of projects from engineering Dell's first notebook computer to developing a stealth technology F22 launcher for EDO Corporation. He has managed numerous design ventures and has extensive experience creating manufacturing environments for technologically advanced products.
A seasoned entrepreneur, Okonsky formed Okonsky Diversified in 2007, a global product design and sourcing enterprise in Austin, Texas. Okonsky holds a Bachelor's Degree in engineering from Texas A&M University.