Christian Pronovost, Ing.
Christian Pronovost, Ing.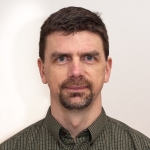 Session Details
Market Research: What's Trending?
May 20, 10:30am-12:00pm
Market research abounds regarding the electric drive community. Come hear first-hand from leading research groups about the current trends they have been witnessing and where they see the market heading.
Bio
Christian Pronovost received a B.S. degree in Electronics engineering from École Polytechnique de Montréal in Canada in 1992. Mr. Pronovost has been with TM4 since 1998 as senior electrical engineer. He has been involved in the design of the core technology of current motors and inverters for automotive electric powertrain technologies. He is currently working as Product Strategy Manager for TM4's product line; he is acting as lead product engineer defining market needs and innovative solutions.