Dan Bowermaster
Dan Bowermaster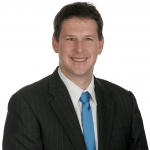 Program Manager for Electric Transportation
Electric Power Research Institute (EPRI)
Session Details
Market Research: What's Trending?
May 20, 10:30am-12:00pm
Market research abounds regarding the electric drive community. Come hear first-hand from leading research groups about the current trends they have been witnessing and where they see the market heading.
Bio
Dan Bowermaster is the Program Manager for Electric Transportation at the Electric Power Research Institute (EPRI), an independent non-profit center for public interest energy and environmental research. Dan's primary activities focus on managing a portfolio of on-road and non-road electric transportation research including plug-in vehicle technology analysis, electric vehicle infrastructure, non-road electrification, a nationwide deployment project for light and medium-duty plug-in hybrid vehicles and related electric infrastructure research, plug-in electric vehicle driver behavior changing projects, analysis of electric and natural gas options for fleet support, and plug-in electric vehicle readiness for utility customers.
Prior to joining EPRI in 2011, Bowermaster worked at Pacific Gas & Electric Company where he led PG&E's Electric and Natural Gas Vehicles, On-bill Financing, and Emerging Technologies teams. He joined PG&E in September 2008 as part of the MBA Leadership Program, during which he completed projects in PG&E's Engineering and Operations, Power Generation, and Corporate Strategy groups.
Bowermaster completed the Wharton-Lauder dual graduate degree program, earning a master's in business administration from the Wharton School of Business and a master's in international studies from the University of Pennsylvania. In addition, he holds bachelor's degrees in mechanical engineering and in international relations from the University of California, Davis.
Bowermaster represents EPRI as an active member of various state and federal electric vehicle collaborative groups. Areas of expertise: electric transportation, plug-in electric vehicles, electric utility PEV readiness, electric utility customer support, natural gas vehicles, manufacturing, human resources.