Ed La Rocque
Ed La Rocque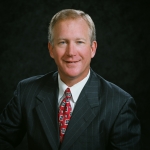 National Brand Manager - Fuel Cell Vehicles
Toyota Motor Sales, USA, Inc.
Session Details
Fuel Cells: The Road Ahead
May 20, 2:00 pm – 3:15 pm
Hydrogen fuel cells represent a unique approach to electric drive and are speeding to market. As we prepare to bring this technology to the masses, learn what how leading automakers are preparing these vehicles for introduction and where they see the market heading.
Bio
Ed La Rocque is National Brand Manager; Fuel Cell Vehicles for Toyota Motor Sales (TMS), U.S.A., Inc. Mr. La Rocque is responsible for coordination of Fuel Cell Vehicle Launch and Marketing activities.
Ed joined Toyota in 1986 and has served as National Advanced Technology Vehicles Manager and National Franchise Affairs Manager.
Prior to joining Toyota, Mr. La Rocque was a Marketing Manager for American Honda Motor Company and Import Sales Development Manager for Chrysler Corporation.
Mr. La Rocque is a past chairman of the World Electric Vehicle Association and board member of the Electric Drive Transportation Association (EDTA).
Ed holds a bachelor's degree in Management from Sonoma State University
and resides in Long Beach, Calif. with his wife Jude.