Eric Heineman
Eric Heineman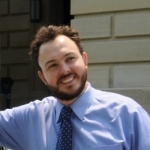 Sustainability Director & Senior Sustainability Policy Advisor
Office of Governor Pat Quinn (IL)
Session Details
Zooming In: State and Local Policy to Support Electric Drive
May 20, 3:45pm – 5:00pm
Hear first-hand from state and local level policymakers how they view the emerging electric drive market. How does existing policy affect the industry? How should new policy evolve to meet the needs of consumers?
Bio
Eric Heineman is the Sustainability Director and Senior Sustainability Policy Advisor for Governor Pat Quinn. This portfolio includes Energy, Recycling and Transportation. He currently helps manage the Illinois Green Government Coordinating Council, the Governor's Sustainable School and Sustainable Universities Compact Program, legislation, and procurement.
Before working for the Governor, Eric was the first project manager for environmental sustainability at the University of Chicago. He is knowledgeable of sustainable practices, technology, and education. In addition he has taught courses in Ecopsychology at the University of Vermont and Eco Design at the University of Chicago.
He received his postgraduate certificate in Education for Sustainability at London South Bank University, and received his Bachelors of Science in Environmental Studies at the University of Vermont.