Greg Dierkers
Greg Dierkers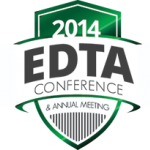 Program Director – Energy and Transportation
NGA Center for Best Practices
Session Details
Zooming In: State and Local Policy to Support Electric Drive
May 20, 3:45pm – 5:00pm
Hear first-hand from state and local level policymakers how they view the emerging electric drive market. How does existing policy affect the industry? How should new policy evolve to meet the needs of consumers?
Bio
Greg Dierkers is a Program Director in the Environment, Energy and Transportation Division of the National Governors Association Center for Best Practices. In this capacity he provides program and management support for NGA on state transportation policy, land use planning, clean fuels and vehicles. Since coming to NGA in 2006, Mr. Dierkers has supported governors as part of two successful NGA Chair's initiatives on energy and infrastructure. Mr. Dierkers has also helped author multiple reports on these topics, including A Governors Guide to Greener Vehicles and Greener Fuels and has managed an NGA Policy Academies on Transportation and Land Use Planning that helped six states advance transportation programs that reduce greenhouse gases and criteria air pollutants. Prior to coming to NGA, Mr. Dierkers analyzed transportation policies for states and cities at the Center for Clean Air Policy. He also helped support the US DOE Clean Cities program including the Clean Cities Hotline and Alternative Fuels Data Center. Greg has a B.S. in Environmental Science from Bowling Green State University and a MEM, Policy and Economics from Duke University.