The Honorable Reuben Sarkar
The Honorable Reuben Sarkar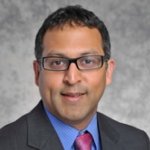 Deputy Assistant and Secretary for Transportation
Session Details
Opening Plenary Session
May 20, 8:00am-10:00am
Bio
Reuben Sarkar is the Deputy Assistant Secretary for Transportation. He oversees EERE's Sustainable Transportation area, which includes the Vehicle, Fuel Cell, and Bioenergy Technologies offices. He oversees annual investment of more than $600 million with a focus to reduce our oil dependence, avoid pollution, and create jobs by designing and manufacturing petroleum alternatives and more energy efficient cars and trucks.
Before joining EERE, he worked at Proterra Inc., a leading manufacturer of electric buses and fast charging stations. Most recently he was responsible for business development and strategy. During his time at Proterra, Reuben directed electric vehicle market analysis, competitive intelligence, product planning, technology road mapping, intellectual property management, utility rate and grid integration activities and other strategic initiatives. He also led engineering programs, including overseing fuel cell bus demonstration programs and the development of Proterra's first generation all-electric bus. This was the first electric bus to pass the rigorous Federal bus testing requirements at Altoona, and is deployed in public transit service today in multiple cities. He also spearheaded the definition of Proterra's second generation electric bus platform.
Previously, Reuben spent more than 10 years at General Motors where his most recent position was as lead design release engineer on the electric drive unit for the Chevy Volt. He was responsible for the engineering execution from paper concept into production intent builds. He started his career at GM as a fuels and lubricants expert and had held various roles in new transmission and hybrid system development and production launch programs.
Reuben holds both Bachelor and Master of Science degrees in chemical engineering, as well as an MBA with high distinction, all from the University of Michigan in Ann Arbor.