Ken Boyce
Ken Boyce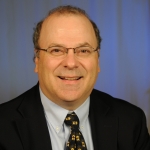 Principal Engineer Manager – Energy
Session Details
To Plug or Not to Plug: Wired vs. Wireless Charging
May 21, 8:30am-10:00am
As electric drive technologies advance, 'plugging-in' may not involve a plug at all. Come watch the leaders in the charging infrastructure industry debate the merits of wired vs. wireless charging of EVs – and be prepared to offer up your questions!
Bio
Ken Boyce is Principal Engineer Manager – Energy at UL LLC. Ken has decades of experience in safety engineering across many sectors. Most recently he has served as the technical manager for energy technologies, overseeing standards development and technical operations for renewable energy, electric vehicle, energy storage technologies, biofuel and related equipment. Ken is active in the standards and code development communities, and serves as the Chairman of National Electrical Code Panel 1. He works closely with US National Laboratories, including serving as principal for a number of significant research projects. He is has authored numerous technical papers and is a frequent presenter at technical symposia. Ken holds a degree from the Illinois Institute of Technology, is a Registered Professional Engineer in Illinois, and a Distinguished Member of Technical Staff at UL.