Larry Butkovich
Larry Butkovich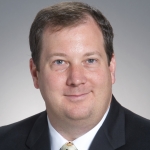 Session Details
The Quest for Quick
May 20, 10:30 am – 12:00 pm
As the adoption of plug-in vehicles continues to accelerate, so does the race to reduce recharging time. Quick charge technologies are advancing – well – quickly and these companies are exploring the most efficient ways to transfer electricity, increase EV range by strategic placement, and manage this hefty load to the grid.
Bio
Larry Butkovich, the General Manager of Fuji Electric Corp. of America's EV Department, has been instrumental in launching their 25kW DC Quick Charger in the North American market. With almost 20 years of experience in the automotive and battery industries, Larry is a key player in the industry associations focused on shaping the future of DC Quick Charging in the US.