Lee S. Krevat
Lee S. Krevat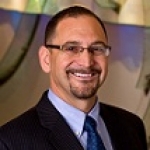 Director, Smart Grid and Clean Transportation
Session Details
Pace of Infrastructure Deployment
May 20, 3:45pm-5:00pm
Infrastructure continues to pop up around major cities and along major highways, making it ever-easier to drive electric. Discuss the many issues surrounding successfully implementing workplace and other public charging.
Bio
Lee Krevat is director of the smart grid and clean transportation initiatives at San Diego Gas & Electric (SDG&E), a subsidiary of Sempra Energy. SDG&E's smart grid program, led by Krevat, is one of the most ambitious and comprehensive in the nation, receiving POWER magazine's prestigious 2012 Smart Grid Award for implementing the nation's most advanced smart grid, and ranking as the smartest utility in the nation for three years in a row by IDC Energy Insights and Intelligent Utility Magazine.
In 2012, Krevat was named one of the top 100 movers and shakers who are influencing the smart grid market by GreenTech Media for the second time, recognized as a Top 12 "Mover and Shaker" in the utility industry by Intelligent Utility Magazine for the second time, and recognized as a Privacy Ambassador by The Information and Privacy Commissioner of Ontario.
Krevat has helped SDG&E pioneer the implementation of smart grid technologies throughout the region's electric grid, including self-healing grid technology, substation automation, condition-based maintenance, advanced outage and distribution management systems, advanced meters, smart transformers and other technology that promote the integration of rooftop solar power and electric vehicles, and a microgrid project funded by more than $10 million in grants from the Department of Energy and the California Energy Commission.
Krevat also focuses on promoting the benefits of the smart grid and energy independence on a national level. He serves on the Board of Directors of the GridWise Alliance, where in 2013, he led the development of the GridWise Alliance Grid Modernization Index (GMI). The GMI will be used to evaluate the status of electric grid modernization in the United States, to identify and promote best practices, and to provide insights to state policy makers, regulators, and other stakeholders regarding the progress of their grid modernization.
As a Board Member of the Electric Drive Transportation Association (EDTA), Krevat promotes clean transportation to achieve a sustainable energy future through the advocacy of well-reasoned US electric vehicle policy. He also serves on the Board of GridX, a startup that has developed the industry's first revenue grade, utility scale, cloud-based billing engine.
Krevat's prior positions at SDG&E include director of program delivery, where he oversaw IT for advanced technology projects and the development of new systems to improve operating efficiency and customer experience. Krevat was also director of IT strategy and business partnership where he worked to align strategic direction between IT and other utility business units, as well as director of infrastructure engineering & operations.
Before joining SDG&E, Krevat led several software development teams at Tandem Computers, prior to which, he was a partner at TransPac Software, a startup in Silicon Valley. Krevat received a bachelor's degree with university honors in applied mathematics/computer science from Carnegie Mellon University.
SDG&E is a regulated public utility that provides safe and reliable energy service to 3.4 million consumers through 1.4 million electric meters and more than 850,000 natural gas meters in San Diego and southern Orange counties. The utility's area spans 4,100 square miles. SDG&E is committed to creating ways to help customers save energy and money every day. SDG&E is a subsidiary of Sempra Energy (NYSE: SRE), a Fortune 500 energy services holding company based in San Diego.