Lee Stogner
Lee Stogner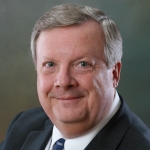 IEEE Transportation Electrification Initiative
Session Details
V2G+: A Peaceful Transfer of Power
May 21, 10:30 am – 12:00 pm
Entering phase two of electric drive development, there are significant opportunities to use these technologies as sources of portable power for uses ranging from emergency management, to load balancing, to power export for our workhorse vehicles. Learn about the latest innovations that allow plug-in vehicles to redistribute their power and the potential impact that will have across other critical market sectors.
Bio
Lee Stogner is the President of the Vincula Group, a consultancy business in energy management, transportation solutions, systems integration and project management. Lee has over 30 years of design, consulting, project management and business development experience across a range of industries. Lee has driven growth at companies that include Digital Equipment, Fluor Corporation and Rockwell International. Customers around the world have benefited from Lee's expertise and leadership.
Throughout his working career, Lee has been active in both local and international professional activities. Lee is the Chair of the Carolinas' Engineering Cluster and a past Director of the IEEE Board of Directors. Today, Lee is active in promoting the development of advanced transportation through his participation in the IEEE Smart Grid Initiative, the IEEE Energy Policy Committee, the IEEE Internet of Things Initiative and as Chair of the IEEE Transportation Electrification Initiative.
More information on the Initiative can be found at, http://electricvehicle.ieee.org