Lisa Jerram
Lisa Jerram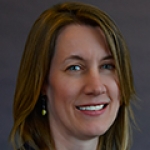 Navigant Consulting, Inc.
Session Details
Heavy Hitters
May 21, 8:30 am – 10:00 am
The medium and heavy-duty segments are embracing electric drive with exciting implications. Right-sizing vehicles to meet the need of fleet customers, creating a better experience and perception for delivery vehicles, and seamless on-site generation for our work-horse vehicles are all reasons to focus on this suite of opportunities for electric drive.
Bio
Lisa Jerram is a senior research analyst contributing to Navigant Research's Smart Transportation program. She analyzes emerging markets for new technology vehicles and infrastructure, including electric vehicle charging equipment, electric and hybrid trucks and buses, fuel cell vehicles, hydrogen infrastructure, and carsharing services.

Jerram has over has 20 years of experience analyzing advanced transportation technologies and markets, with a particular focus on electrified transportation. Jerram is a frequent speaker at industry conferences and has contributed to or been quoted in media outlets such as Bloomberg Businessweek, GigaOM and FierceEnergy. Prior to joining Navigant Research, Jerram was a senior market analyst at Fuel Cell Today, where she authored research reports and led consulting engagements in the transportation and infrastructure sectors. She also served as technology director at the Breakthrough Technologies Institute as well as associate director at the Northeast Advanced Vehicle Consortium. Jerram holds a BA from the University of Virginia.