Martin Tull
Martin Tull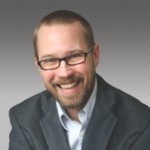 Session Details
Accelerating Consumer Exposure
May 21, 8:30 am – 10:00 am
The GoElectricDrive "Accelerate The Good" campaign is a nationwide cause marketing effort to raise consumer awareness for and promote adoption of electric vehicles. During this session, campaign partners will share how their organizations have successfully leveraged "Accelerate the Good," and work with attendees to apply the GoElectricDrive brand in their own consumer facing initiatives.
Bio
As Executive Director, Martin manages the overall vision and operations of the Green Sports Alliance, whose mission is to help sports teams, venues, and leagues enhance their environmental performance. He oversees all environmental impact reduction strategies, strategic alliances and membership programs. Martin led the formation and growth of the Alliance from the founding six pro sports teams to over 230 teams and venues from 20 different leagues today.
In addition to leadership roles at the Northwest Earth Institute and as a Director of Sustainable Technology, he previously served in senior leadership positions in the outdoor recreation industry and has been an elite rock climber and instructor for over 20 years. Martin serves as a volunteer on the Oregon Global Warming Commission Communication Committee and on the National Advisory Board of Climate Solutions. Recognition includes: 2011 and 2012 Pivotal Leader, Portland Business Journal 40 under 40 award, and the 2012 Better Bricks Emerging Leader award and the Sustainable Business Oregon's 15 People to Watch in 2014.
With a deep understanding of sustainability innovations, Martin has designed and facilitated sustainability workshops worldwide and has spoken at numerous conferences, including the Beyond Sport Summit, Western Hockey League Annual Conference, Arena Network Conference, University of Oregon Sport & Sustainability Summit, GoGreen Portland, GoGreen New York, Sustainable Opportunities Summit, Collegiate Athletics Facilities Summit, and the White House Sports & Sustainability Summit.