Norman Hajjar
Norman Hajjar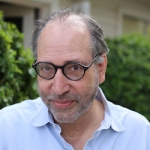 Session Details
Market Research: What's Trending?
May 20, 10:30am-12:00pm
Market research abounds regarding the electric drive community. Come hear first-hand from leading research groups about the current trends they have been witnessing and where they see the market heading.
Bio
Researcher, creative director, ad agency founder, musician and writer. Specialist in emerging technologies.