Paul J. Mitchell
Paul J. Mitchell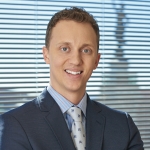 Energy Systems Network (ESN)
Session Details
The Local View: Public, Private, and Partnered for Success
May 21, 10:30am-12:00pm
What do manufacturers need to do to get greater penetration with cities and local governments? What are the benefits of electric and hybrid fleets - budgets, cleaner fleets, etc.; role of public sector?
Bio
Paul J. Mitchell is President and CEO of Energy Systems Network (ESN), a consortium of companies and institutions focused on the development of Indiana's alternative energy technology sector. ESN provides project development and coordination for joint ventures and cooperative partnerships between network members who are seeking to commercialize new energy technologies in a diversity of markets. To date, ESN has launched four commercialization projects focused on dramatically reducing emissions/fuel consumption of heavy trucks (Hoosier Heavy Hybrid Partnership); allowing for an all-electric commute powered by a smart utility grid (Project Plug-IN); supplying our military bases with reliable homegrown energy (MicroGreen); and creating a single point of access for battery research, development, testing and commercialization (Battery Innovation Center).
ESN member companies/institutions include, among others: Duke Energy, Cummins, Delphi, Allison Transmission, Remy, ITOCHU, SAIC, Indianapolis Power & Light, Simon Property Group, Toyota, Toshiba, EnerDel, MISO, Rocky Mountain Institute, Purdue University, Vectren Corporation, University of Notre Dame, Ivy Tech Community College, and Naval Surface Warfare Center Crane.
Prior to joining ESN, Mr. Mitchell served in the Office of Governor Mitch Daniels where he was Policy Director for Economic Development, Workforce, & Energy. In this capacity he oversaw legislation, policy, and program development for the Indiana Economic Development Corporation, Indiana Department of Workforce Development, and Indiana Department of Labor, and acted as Governor's liaison to the Indiana Utility Regulatory Commission and Office of Utility Consumer Counselor. During his tenure with the Governor's Office, Mr. Mitchell also led the formation of and directed the Indiana Office of Federal Grants and Procurement.
A native of West Lafayette, Indiana he holds a Masters of Public Affairs from the Indiana University School of Public and Environmental Affairs in Bloomington, Indiana where he graduated as valedictorian.