Ryan Cunningham
Ryan Cunningham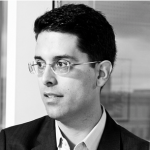 Cunningham Strategic Communications, LLC
Session Details
Harnessing the Hashtag
May 21, 10:30 am – 12:00 pm
Social media has become a powerful tool to reach customers, the public and the media. New media technologies are changing how the electric drive industry communicates and creating opportunities for direct communication with targeted audiences. This session will feature media experts and industry leaders who are using these innovative tools to educate the public and excite consumers, providing insight on how your organization can most effectively use social media to grow business opportunities and electric drive brand recognition. Attendees will also have the opportunity to exchange strategies for new media success.
Bio
Ryan Cunningham is the Founder and Principal of Cunningham Strategic Communications, LLC.
Prior to founding CSC, Ryan co-created and built the industry-leading Energy|Sustainability Practice at The Glover Park Group, Washington DC's premier integrated strategic communications firm. In that capacity, he designed and led campaigns on behalf of major environmental and conservation NGOs; leading clean and renewable energy companies and trade associations; issue coalitions with high-value policy objectives; and innovative start-ups looking to tell their story.
Through that work, Ryan assembled an extensive network of relationships with elite national, regional and Beltway media; industry associations and leaders; and decision-makers in the philanthropic community.
Ryan previously worked in the public affairs practice at Burson-Marsteller; served as Executive Director of the Kerry-Edwards Presidential Transition Planning Team; collaborated with Al Franken on the book Lies and the Lying Liars Who Tell Them: A Fair and Balanced Look at the Right; and taught high school in San Antonio, Texas.
Ryan earned a master's degree in public policy from the John F. Kennedy School of Government at Harvard University and received a B.A. in government from the University of Texas at Austin. He lives in Silver Spring, Maryland, with his wife and daughter.