Shawn Norton
Shawn Norton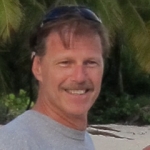 Branch Chief for Sustainable Operations and Climate Change
Session Details
Government's Role in Innovation

May 20, 10:30 am – 12:00 pm
The Government is a leading adopter and developer of advanced technologies. Learn how electric drive is getting energized by R&D, strategic infrastructure deployment, and accelerated support from all levels of government.
Bio
Branch Chief for Sustainable Operations and Climate Change in the US National Park Service. Responsible for energy conservation, renewable energy generation, climate change impacts, climate change adaptation and green house gas mitigation. Responsible for implementing a nationwide program for sustainable operations and actions including measuring/ reporting energy, green house gas and other sustainability data from parks. Develop park climate action plans that include emphasis on energy and water conservation projects, renewable energy generation projects, alternatively fueled fleet and the investigation of park vulnerability to climate change. Also responsible for developing climate literacy within the National Park Service and the visiting pubic through multimedia projects.