Wayne Killen
Wayne Killen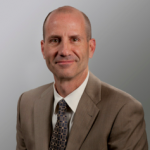 General Manager of Product Strategy and Launch
Session Details
Fascia Lift: The Future of Electric Drive
May 20, 2:00-3:15pm
The small light-duty vehicle segment has received the majority of EV offerings, but in a market where pick-ups, SUVs, and sedans dominate, how is electric drive evolving?
Bio
Wayne Killen is General Manager of Product Strategy and Launch for Audi of America. In this role he is responsible for the strategic product definition of the Audi model portfolio and cross carline technologies in the U.S. market, including infotainment and powertrain. Among other things, Killen helps manage Audi compliance with U.S. environmental and safety standards and oversees Audi e-tron development. He also leads product launch strategy and implementation. Killen joined Audi in 2011 and brings decades of Asian and European brand product planning and strategy experience.